The minute the wheels of the airplane touched US soil at the Detroit Metro Airport, James was officially a US Citizen!
Immigration went well and we are ALL in the states - in Michigan. Happy to be together as a family again.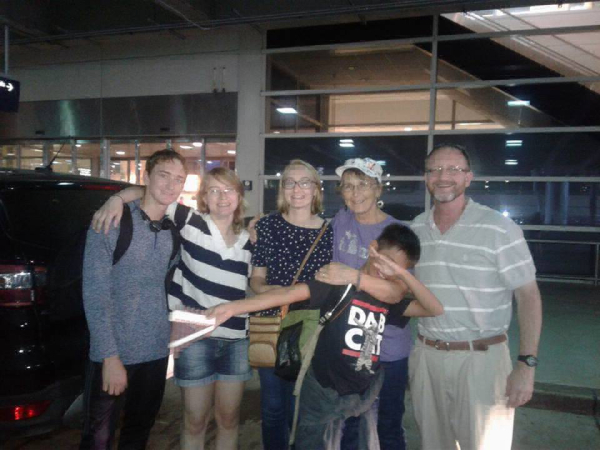 The lyric line from
Together At Last
from the musical, Annie, keeps singing through my mind
"together at last, together forever..."
It is so nice to be with our daughters again. I know we will journey separtely again as they grow on in their adult life, but for the moment, I am enjoying the refreshing fellowship of our family being all together.